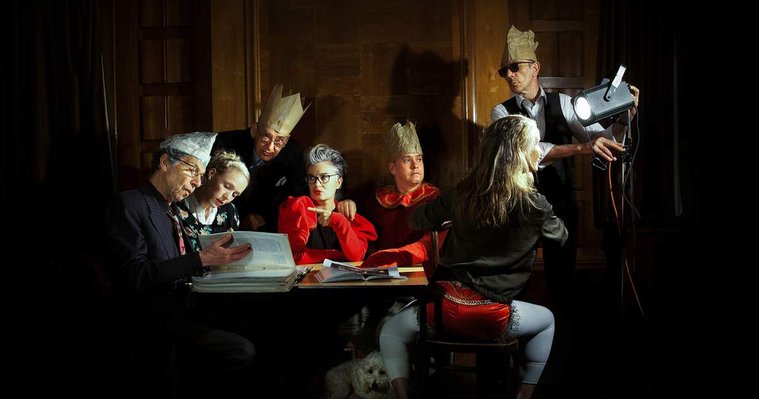 About People Show
People Show is the UK's longest-running inter-disciplinary performance company and its radically disruptive influence has made a major contribution to the current theatre landscape. Formed in 1966, People Show has been creating devised performances in theatres, in telephone boxes, on streets, even on water, for five decades. Hard to define in conventional theatrical terms, People Show's strength remains in the ability to defy definition and challenge the audience. My work with People Show has included graphic design, art direction, performance, video design, set construction and playing live music, all within a framework of devising new work in ever-changing contexts.
Quotes
Theatre without People Show is like music without Rock n' Roll - Sam Shepard
The People Show must be the only theatre group that has provided a continuum from the late sixties 'happenings' ... Their strength is that they put the imagination first; structure second - The Independent
Artist-led
The company is headed up by a group of seven artists who together continue to conceive, produce and perform shows without external writers, designers or directors. The 50th Year event at Toynbee Studios provided an unparalleled insight into the company's history and practice.